We are now up to the 77th murdered holistic doctor (Posted: 11-14-2017, 12:43 AM) (This post was last modified: 11-14-2017, 12:42 PM by Miscellaneous.)
This is the 77th doctor to die in my unintended Holistic Doctor Death Series. You can read about the first 76 in detail with a timeline and photos by clicking here:
https://www.healthnutnews.com/prominent-...-shooting/
Prominent Holistic Doctor and entire family found shot dead in AZ home
November 11, 2017
It is with a very heavy heart that we announce the death of holistic doctor Annie Fairbanks, 39, husband Jason Fairbanks, 39 and their 3-year-old daughter and 9-month-old son.
Within hours of the November 10th shooting, Sgt. Ben Hoster, Scottsdale Police Department spokesman, claimed that Jason Fairbanks must have killed his wife, 2 small children, and then turned the gun on himself.
Some of Dr. Fairbank's patients, friends, and loved ones wrote to us today, saying they doubted the claim that was made so quickly. At this time, we don't have enough information to make a call either way.
From AZ Central:
"The two-story stucco home is in a quiet upper-middle-class neighborhood. Homemade art adorned one of the family's windows.
When Jason did not show up to work, a co-worker went to the home and discovered the bodies, Hoster said.
Hoster said the couple had been experiencing financial struggles. The two owned a Scottsdale business, Macrotherapy, specializing in physical therapy and rehabilitation.
According to an event page, Annie Fairbanks was a Master CHEK Practitioner and a doctor of holistic nutrition.
Efforts by The Arizona Republic to reach Annie Fairbanks' family were unsuccessful."
"Laura Fairbanks, Jason's sister, described her older brother as a protector. She recalled a time when he was in college and flew home to drive her to school and calmly confront a boy who had been causing her problems. He then jumped back on a plane to school.
'He loved his family so much,' Laura Fairbanks said. 'He wasn't a bad person.'
She said he worked seven days a week to provide for his family. However, she knew that funds were not coming in like Jason needed them to.
Growing up, she said the two of them had a strong bond. Although he was a man of few words, she said she could always read between the lines and see how he was really feeling.
Laura lamented her brother's death saying, "I just wished he had asked for help." Of Anne, she said, "When you were around her, she just made you feel all right. It was just her presence." 
We at HNN, who have been reporting on these deaths for two and a half years, (which you can read about here in a numbered timeline with photos ) find this hard to make the call of murder-suicide in a matter of hours and would like to know more. For instance, how Hoster was able to do so, so quickly, after finding their bodies and the crime scene.
Our heart goes out to their family and friends. We notice people (presumably friends) on Dr. Fairbank's Facebook page are talking about what will happen to the murderer. We are not sure if they're not informed, or have drawn their own conclusions. But we'll wait for forensic reports, ballistics, and the autopsy reports.
~~~~~~~~~~~~~~~~~~~~~~~~~~~~~~~~~~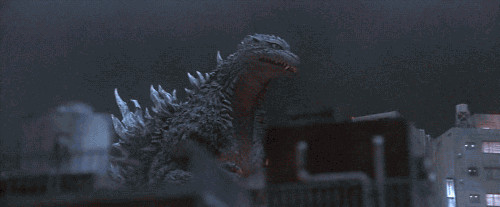 fvck that