RE: 'US Wants Terrorists to Stay in Idlib; Just Imagine What Pompeo Would Say If They ... (Posted: 09-04-2018, 01:26 PM)
False-flag failure… US cuts to the chase to defend its terrorists in Syria
---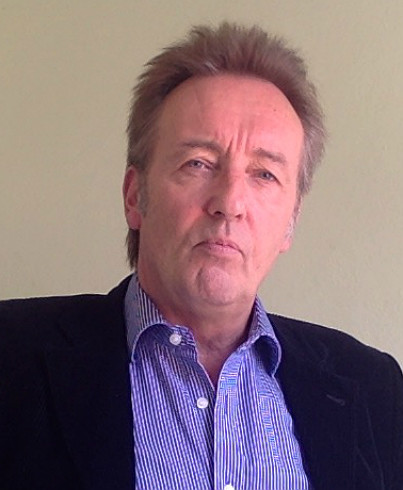 Finian Cunningham (born 1963) has written extensively on international affairs, with articles published in several languages. Originally from Belfast, Northern Ireland, he is a Master's graduate in Agricultural Chemistry and worked as a scientific editor for the Royal Society of Chemistry, Cambridge, England, before pursuing a career in newspaper journalism. For over 20 years he worked as an editor and writer in major news media organizations, including The Mirror, Irish Times and Independent. Now a freelance journalist based in East Africa, his columns appear on RT, Sputnik, Strategic Culture Foundation and Press TV.
---
Last week the US warned of military strikes on Syria "if" government forces use chemical weapons (CW). This week, Trump comes clean by dropping any mention of a CW pretext – simply warning Syria not to attack terrorists.
Trump tweeted his warning to Syria, as well as its allied Russian and Iranian forces, to not launch a military offensive to retake control of the northwest province of Idlib. The area is the last remaining stronghold of illegally armed militant groups in Syria. It's potentially the endgame to the nearly eight-year war.
On Monday, Trump said: "President Bashar al-Assad of Syria must not recklessly attack Idlib Province. The Russians and Iranians would be making a grave humanitarian mistake to take part in this potential human tragedy."
The US' top general, Joseph Dunford, the chairman of the Joint Chiefs of Staff, also reiterated seeming anxiety for humanitarian casualties, calling for a "tailored operation."
So, alleged chemical weapons are no longer part of the US rationale. It's basically: don't make any military move. The American president added that "hundreds of thousands of lives" could be lost if Syria and its allies move to rid the province of an estimated 10,000 militants among a civilian population of three million.
Trump's apparent "humanitarian" concern seems alarmist, if not cynical. When did he articulate similar misgivings when US air forces were pounding Raqqa to bits last year, causing thousands of civilian deaths?
This week, Russian and Iranian officials are working with Syria to set up humanitarian corridors in Idlib to remove civilians from harm.
Russian President Vladimir Putin is also due to arrive in the Iranian capital, Tehran this weekend to give impetus for a final peace settlement. Clearing Syria's last bastion of terrorist groups in Idlib is crucial to restoring peace for the entire country. Why are Washington and its allies trying to obstruct that end result?
Trump's dire-sounding reproach of a final military offensive in Idlib marked a significant shift from earlier warnings issued by the US and its NATO allies, Britain and France. All three powers had last week vowed to take military action if chemical weapons were used by the Syrian Army in the anticipated offensive.
Those admonitions were widely seen as an attempt by the Western powers to set up a false-flag provocation to blame the Syrian government forces and thereby give themselves a pretext to launch military strikes against President Assad. For a start, the Syrian government no longer possesses such weapons, having deleted its arsenal under verified UN supervision.
The Western chemical-weapons alarm was a transparent ruse. The same dramatic formula was deployed earlier this year in April when an alleged toxic incident in Douma near Damascus was attributed in Western media to the Syrian Army, resulting in a barrage of over 100 missile attacks by the US, Britain, and France on Syria. It turned out, however, that the incident was a propaganda stunt orchestrated by the Western-backed White Helmets, which have time and again liaised with terrorist groups for information warfare.
https://twitter.com/RT_com/status/1036710925020016640
This time around, numerous reports cited Russian military intelligence that chemical weapon materials were being transported in Idlib by the terrorist groups and White Helmets for a repeat of the false-flag ruse. Those reports exposed the lie behind warnings from the US, Britain, and France of impending air strikes as being nothing other than coordinated efforts to justify military intervention.
Further, it was widely commented that the US and its NATO allies were in effect shown to be actively in league with the terrorist groups in preparing a false flag with chemical weapons.
It seems that having been caught out in orchestrating a propaganda stunt, the Western powers have simply gone for broke. That is, going for an openly direct line of attack.
As Trump's latest warning admits, any offensive operation by the Syrian Army and its allies to defeat the residual militants in Idlib is, in the American view, "unacceptable."
Forgot about alleged use of chemical weapons – for Washington, the mere action of military offensive by the Syrian government is illegitimate.
Fortunately, Syrian, Russian, and Iranian leaders are immune to such ridiculous suppression of sovereign rights and international law. As Russian Foreign Minister Sergey Lavrov has pointed out, Syria is legally mandated to eradicate terrorist groups occupying its territory and to assert full authority over the country.
[...]
Continued...
https://www.rt.com/op-ed/437626-idlib-sy...errorists/
Where there is imbalance I am the counterweight. Beware, for if you are a cause of imbalance you may not enjoy my presence.