The worst gridlock in the US is right here in Boston (Posted: 02-12-2019, 03:02 PM)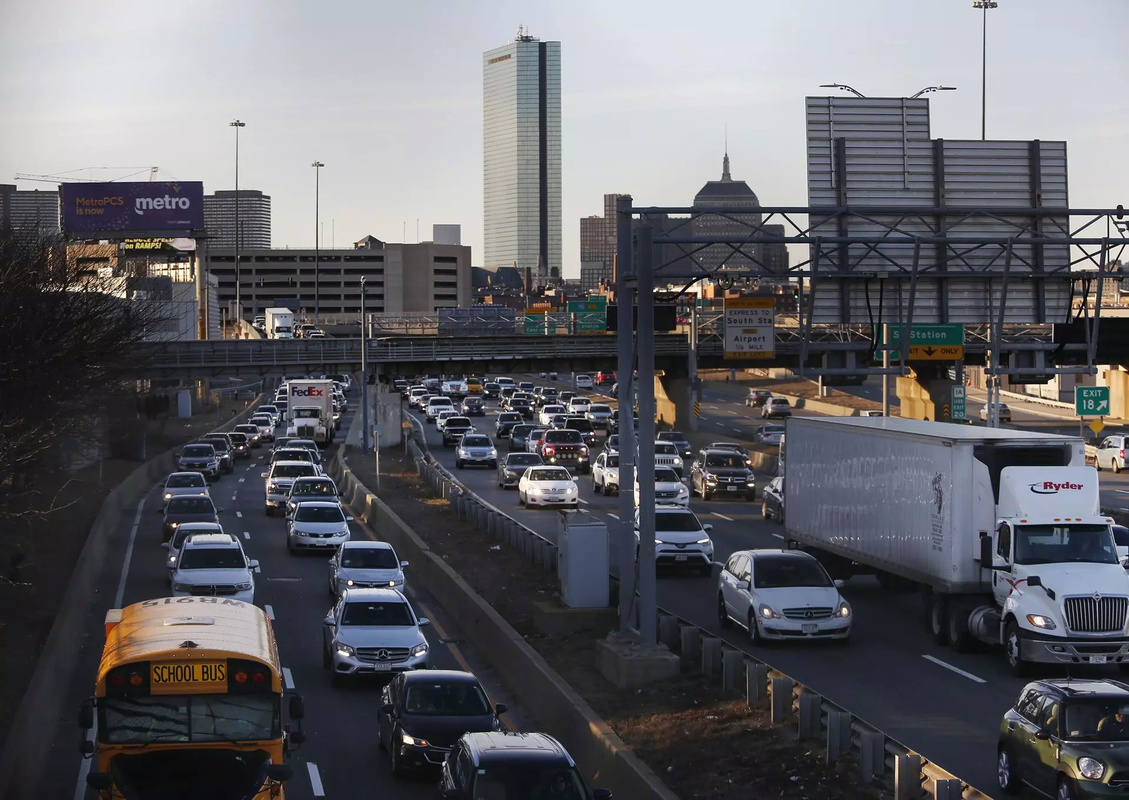 It's probably crossed your mind while grinding through another commute into downtown, or in one of those horizon-bending backups on Routes 128 or 3: Boston must have the worst rush-hour traffic in the country. Now you can back that up with numbers.
Gridlock during the peak of the morning and evening commutes was worse in Boston in 2018 than in any other major metropolitan area, even Los Angeles with its infamous traffic, according to a report from Inrix, a transportation data firm that publishes annual rankings of congestion around the world.
"We like beating LA, but not necessarily in this category," said James Rooney, president of the Greater Boston Chamber of Commerce, adding that officials must consider new transportation projects to solve the problem. "It demands attention."
Inrix has been ranking areas on congestion for more than a decade, and for this year's report the company used a new metric that resulted in Boston faring much worse than in previous years.
Previously it measured traffic throughout the entire day, and in 2017 LA earned the notorious honor of having the worst, while Boston came in seventh. But for 2018, Inrix looked at how much longer it took to commute during the worst peak periods than when roads are unclogged.
Essentially, Inrix measured the time penalty for driving during rush hour, and there Boston topped the list of US cities: Commuters who drove at the worst peak hour conditions would have spent 164 hours in traffic that they would have avoided under regular conditions. On this metric, Los Angeles ranked sixth, behind Washington, D.C., Seattle, Chicago, and New York.
"Los Angeles experiences high levels of congestion throughout the day, but its peak severity is less than Boston," the Inrix report said.
Inrix collects traffic data from sensors in phones, vehicles, and GPS systems and sells that to trucking fleets, government agencies, and other customers such as billboard operators. That data are also the basis of its annual ranking of 200 metro regions around the world. In ranking cities around the world, Inrix listed cities both by economic impact and hours lost. On the economic scale, Boston comes in eighth, behind cities in Europe and Latin America, with Moscow topping the list. Bogota had the most hours lost to peak period congestion: 272 in 2018.
Analyst Trevor Reed said the Inrix ranking shows how quickly traffic deteriorates during rush hour. A smaller, older, and more compact region such as Boston, he said, simply just wasn't built to handle a sudden influx of cars.
"When you have older street networks like Boston, they clog much faster than in a city that was built around the automobile," Reed said. "It doesn't lend itself well to moving vehicles."
Inrix did find an ever-so-slight improvement in Boston traffic from 2017, when it took drivers 182 more hours to commute during rush hour. Even so, that was again the worst in the country.
https://www.bostonglobe.com/metro/2019/0...NXo9sjz5HU
Bound to
This flesh
This guise
This mask
This dream
Wake up remember
We are born of one breath
One word
We are all one spark
Sun becoming