"Royal Wedding..." (Posted: 09-26-2019, 05:31 PM) (This post was last modified: 02-29-2020, 07:59 PM by BadBrad.)
"Royal Wedding: Will Princess Beatrice marry in St George's Chapel or Westminster Abbey?"
By GEORGINA LAUD
https://www.express.co.uk/news/royal/118...ges-Chapel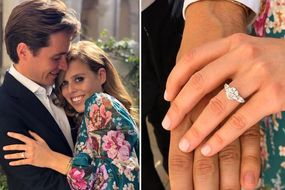 (snip)
Beatrice and Mr Mapelli Mozzi said in a statement: "We are extremely happy to be able to share the news of our recent engagement.
"We are both so excited to be embarking on this life adventure together and can't wait to actually be married.
"We share so many similar interests and values, and we know that this will stand us in great stead for the years ahead, full of love and happiness."
(end)
This is so romantic.
@
Bubbles
please report to the situation room.
We need to know about the dress, who is invited, silver service, china, attendants, honeymoon locations.
Stop with all that fluff concerning Trump, the economy, oil/Saudi.
This is way more important.