RE: Riddles For The Fringe (Posted: 01-13-2018, 10:25 AM)
(01-12-2018, 06:21 PM)

IRTdub Wrote:

(01-12-2018, 05:50 PM)

Forster Woods Wrote: Great to see you around Ish. I dig your riddles and I love your limericks. You

should

put 'em all in a book. Or make a site for yourself and put all that stuff there. Ya think a nice

riddle a day app

with some of your work is already out there? I figure with the way you can turn out a limerick faster than Buffalo Bill an app would be appropriate for your talent.




This!
I loved it when Ish would make memes out of any word you give him.



Premature

comes to mind.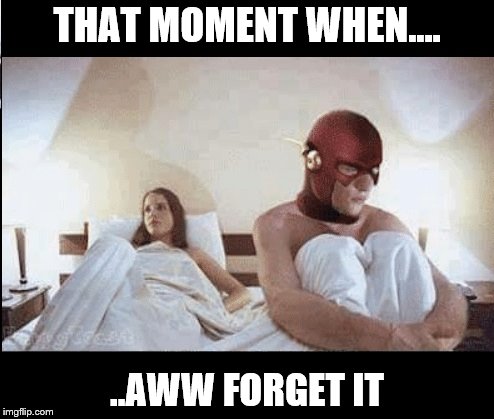 ..Is it to soon to say thanks?!