Omar (Minn-Muzzie) calls for defunding Homeland Security (Posted: 02-11-2019, 04:24 PM)
She was voted in in, Islamasoda..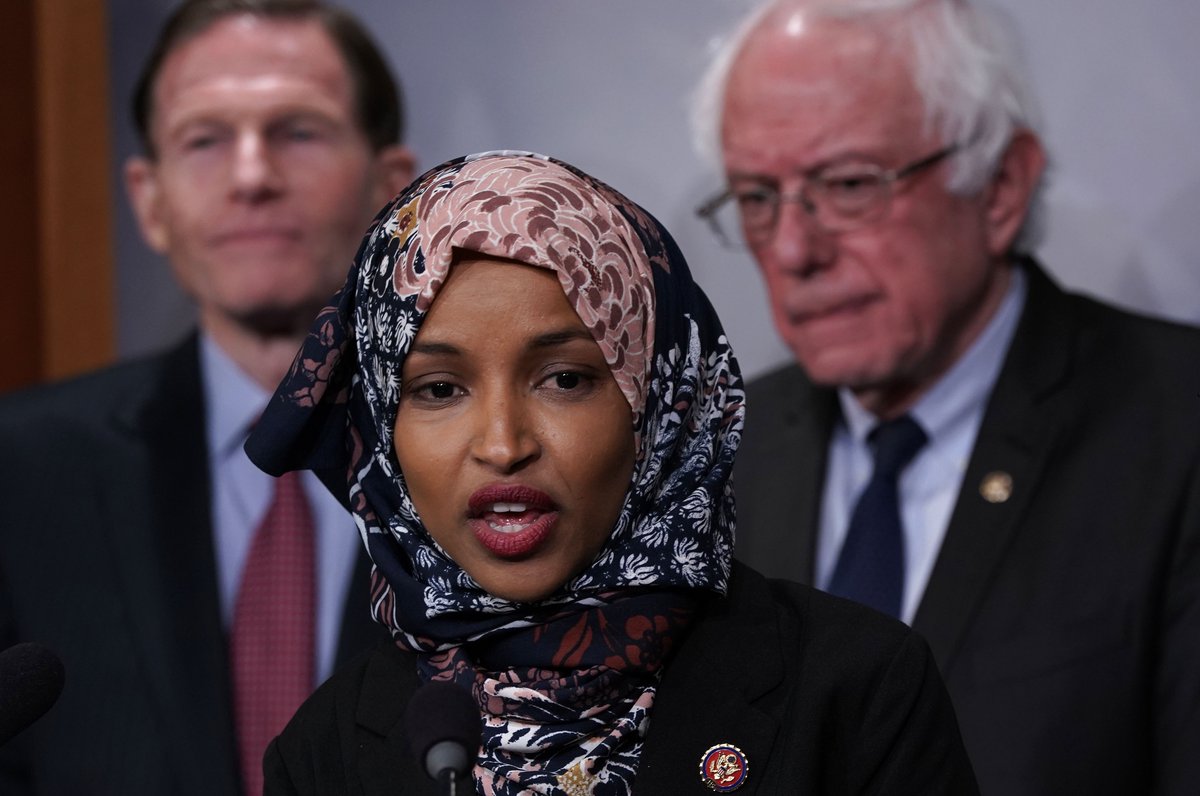 Omar calls for defunding Homeland Security -- 1 hour after insisting that TSA workers get backpay
http://www.foxnews.com
1 min read
Rep. Ilhan Omar, D-Minn., continues her streak of controversial tweets, this time taking aim at the Department of Homeland Security.
In a tweet Friday night, the freshman congresswoman refers to President Trump as "Individual 1," and insists he doesn't have "public support" to "ram his hateful wall through Congress."
"Let's stand firm: #Not1Dollar to DHS," Omar then urges fellow Democrats.
ILHAN OMAR ONCE BLAMED 'OUR INVOLVEMENT IN OTHER PEOPLE'S AFFAIRS' AFTER AL-SHABAB ATTACK ON KENYAN MALL
While there have been growing calls from Democrats to abolish ICE (Immigration and Customs Enforcement), there hasn't been a strong demand to defund the entire Department of Homeland Security, which also includes the Transportation Safety Administration, Secret Service, Coast Guard and Federal Emergency Management Agency.
More
https://www.foxnews.com/politics/omar-ca...et-backpay