RE: Man teaches gun class tailored to children as young as six! (Posted: 05-23-2019, 01:09 AM)
(05-23-2019, 12:49 AM)

Winter Steelheader Wrote:

(05-23-2019, 12:05 AM)

Deplorably Nameless Wrote:

(05-22-2019, 08:37 PM)

Red Dawn Wrote: You remind me of the time I was spending the summer with one of my aunts in Pittsburgh. She was up there in age and it was a struggle for her to get up and down the stairs. She had a huge four level house and all the rooms on the upper floors were closed and locked. I couldn't stay away from the rooms. I kept asking what was inside. She kept telling me that there was nothing in the rooms but I wasn't satisfied with her answer. I couldn't stay away from those rooms.

One day she said, "Child you will have no peace and I will have no peace until you see those rooms, so here is the key, go look until your heart is content." I thought it was Christmas. I took the key, ran up the stairs and opened one door after the other, just to see a bunch of empty rooms except for the furniture covered in what looked like sheets. I spent hours looking for something special and found nothing. I never had any interest in the rooms after that day.

Sometimes satisfying the curiosity is the solution without anything or anyone dying.  


Your story reminded me of the fairy tale:

Bluebeard / La Barbe bleu

Where the man leaves his newest wife alone in his castle with the keys and tells her she can open any room except one.  

So what happens...curiosity sets in and what she finds behind that door is truly horrifying.


But luckily there was nothing nefarious in your aunts house.


I'd be waiting naked in one of those rooms  
you're so bad.
I wanted to tell you that I believe your last avatar made the cover of American Riflemen. The June 2019 edition.
2nd Lt Kelso C. Horne.
They honor the American riflemen who led the assault on Hitlers "fortress Europe".
(If I am recalling your last avatar correctly).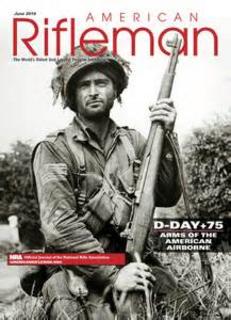 ----
" Appear weak when you are strong and strong when you are weak"-Sun Tzu
(

And never let your enemies provoke you into action

.)
We cannot force someone to hear a message they are not ready to receive, but we must never underestimate the power of planting a seed.