Man Buys Old Storage Locker for $500 Finds 7.5 million dollars (Posted: 02-20-2019, 02:41 PM) (This post was last modified: 02-20-2019, 02:41 PM by sivil.)
Reality TV star Dan Dotson from the US show Storage Wars said he just discovered that he sold a storage unit containing $US7.5 million ($A10 million) in cash for a measly $US500 ($700).
Dotson and his co-star wife Laura told The Blast that a random woman approached him at one of his auctions about the multimillion-dollar finding last week.
"She walked up and told me her husband works with a guy who bought a unit from me for $US500 and found a safe inside," Dotson said, according to the New York Post.
The woman said the new unit owner, who wasn't identified, took the safe to a locksmith who broke it open and discovered $US7.5 million in cash.
Things got complicated when the new owner was contacted by a lawyer representing the former owners, who offered a $US600,000 ($A828,000) reward in exchange for the cash.
https://www.news.com.au/lifestyle/real-l...122a4969ce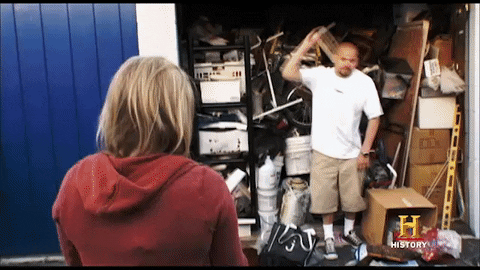 Picture this: You purchase a storage unit for $500 and inside find a safe containing $7.5 million in cash. Do you return the money to the original owner or keep it for yourself? That's precisely the scenario one man found himself in after obtaining a unit auctioned off by A&E's Storage Wars star Dan Dotson.
"The first person they called to open the safe, I guess, couldn't, or didn't, so they called a second person," Dan explained in a video posted to Facebook and YouTube after a friend of the buyer's told him the remarkable story. "When that person opened it up, inside the safe—normally they're empty, but this time it wasn't empty—[and] it had $7.5 million cash inside the safe."
After discovering their storage shed had been sold, the original owners had their attorney reach out to offer the new owners a deal: $600,000 to give the money back. Eventually, the new owners settled on an increased cut of $1.2 million in exchange for the return—meaning everyone walked away a winner.
https://www.countryliving.com/life/enter...dden-unit/