Iapetus - THE MOST BAFFLING … BUT ARGUABLY, THE SINGLE MOST IMPORTANT OBJECT IN THE SOLAR SYSTEM …. (Posted: 07-11-2018, 12:17 AM)
This unusual moon is the only object in the Solar System which we might seriously regard as an alien signpost – a natural object deliberately modified by an advanced civilization to attract our attention.
This odd moon has a number of striking anomalies.
the presence of a baffling, arrow-straight, 12-mile-high (~60,000 foot!) "wall"  — which precisely bisects the leading hemisphere, and apparently crosses the entire width of this strangely darkened "Cassini Regio" … over 800 miles in length.
There is no viable geological model to explain a sixty thousand-foot-high, sixty thousand-foot-wide, four million-foot-long "wall" … spanning an entire planetary hemisphere … let alone, located in the precise plane of its equator!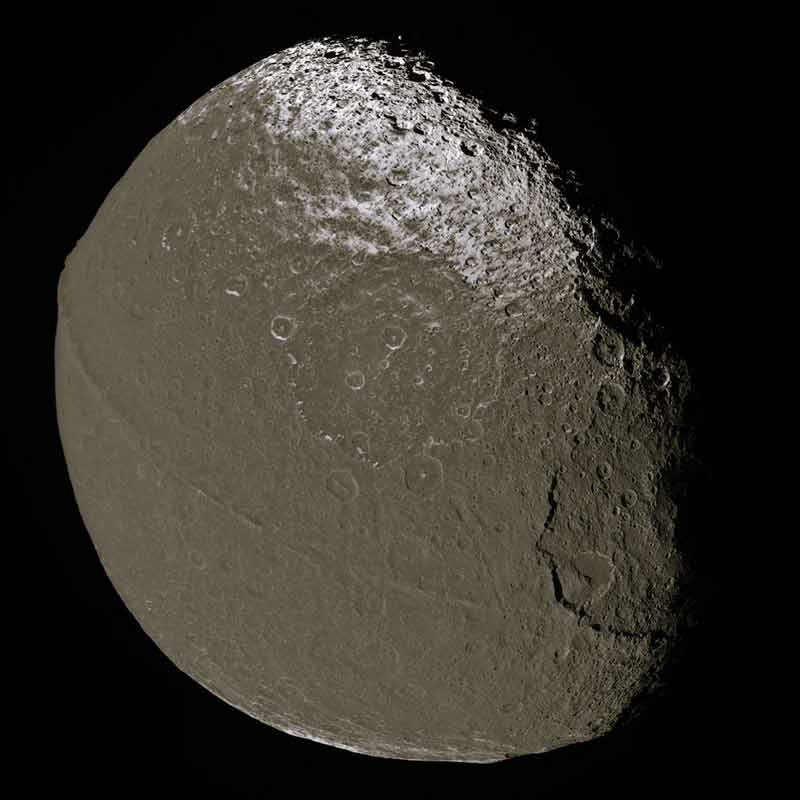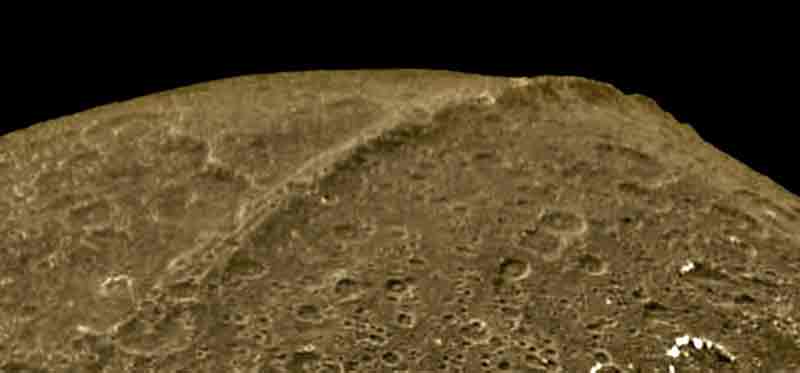 The rabbit hole doesn't stop here though. Not only is this moon half black, half white, with a ginormous ridge around it, its shape is geometric! This is impossible, though, because all other natural moons larger than 250 miles across are always spherical due to their greater gravity. Iapetus is a 900 mile wide, eroded, truncated icosahedron.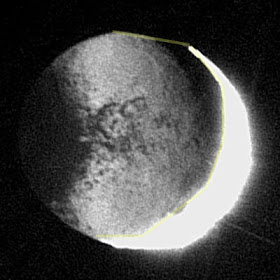 Aquarius
,
Astrochik
,
Ebmaj7#5
,
ElixerPi
,
Frigg
,
goddess101
,
Hickory
,
Kamchatka
,
Karl
,
kkkken
,
Legion
,
Mmmkay_Ultra
,
NightStalker2.0
,
oldcynic
,
Oregonian
,
PickleSnout
,
Scent of Cedar
,
Siriusly
likes this!