I made this observation a couple weeks ago (Posted: 03-24-2020, 09:05 AM) (This post was last modified: 03-24-2020, 09:07 AM by Fallingdown.)
I noticed that after the  infection began in China .  Took 4 to 6 weeks for new cases to peak then begin to fall .
I noticed the same pattern in South Korea where another large outbreak occurred .
That gave me doubts on exactly how fast and large this  pandemic could become .
Global pandemic superspreaders don't peek and fall down to almost nothing in 4 to 6 weeks .
So I decided to use Italy as my litmus test .
Now here we are a month to the day  of Italy's outbreak  and things are trending down .
Hope it holds .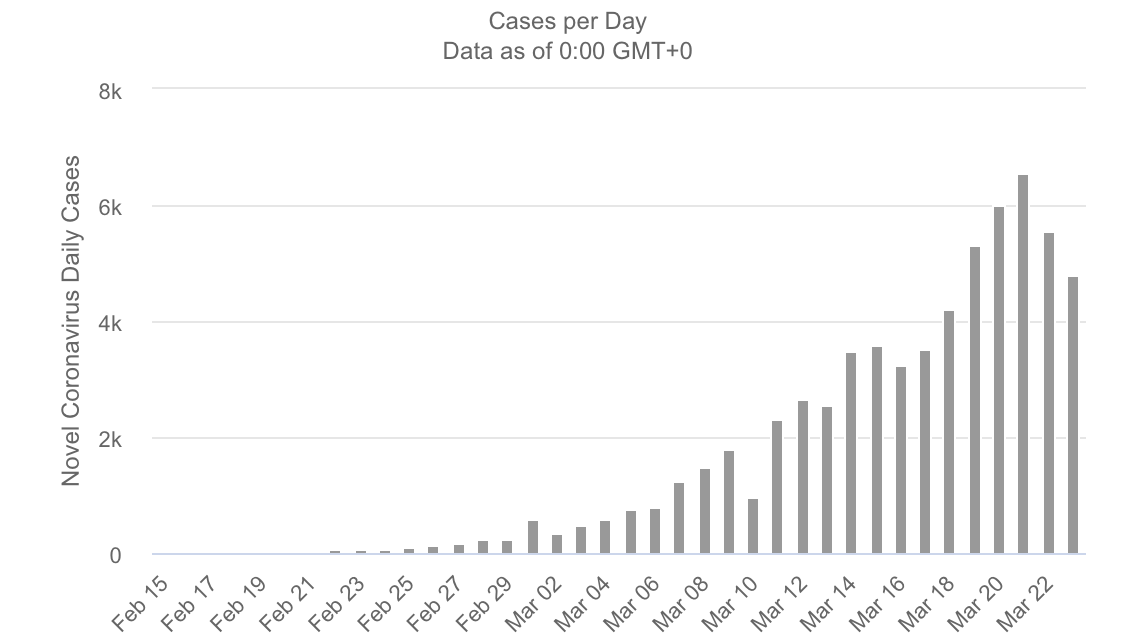 Here's my thread with all the pertinent details if you want to see it .
Despite what many people think I'm not just another pretty face .  
http://www.abovetopsecret.com/forum/thre...id25048383
.

"When you hold a grudge, you want someone else's sorrow to reflect your level of hurt but the two rarely meet"




.