All of Notre Dame's Statues that were Removed Before Restoration Were BEHEADED - LOOK!!! (Posted: 04-19-2019, 11:07 AM) (This post was last modified: 04-19-2019, 11:08 AM by Mehitable.)
I was pretty shocked to see this - maybe somebody here might have some idea about why this might be done during a restoration. I remember the opening of La Dolce Vita, where the giant statute of Christ is moved - INTACT - by helicopter while Marcello Mastroianni reports on the event and tries to pick up girls.
Apparently they took the heads off all the statues, including the 12 Apostles, and they look like they were torched off, for reasons completely unknown to me that would involve any method of restoration. I don't understand why the entire statue would not simply be removed and how do you put the heads back on in any way that doesn't look maimed?
This is obviously a statement - whether by Luciferians or Muslims or both. As much as we suspect Muslims of everything, and they are incredibly destructive, they would not have been in charge of the restoration work.....I don't think..... I DO think the restoration was an excuse to destroy the church and reclaim it for ANOTHER religion. I believe globalist Luciferianism, others may believe Islam, maybe both are correct.
What do you all think?
https://www.wabe.org/how-notre-dame-vast...n-history/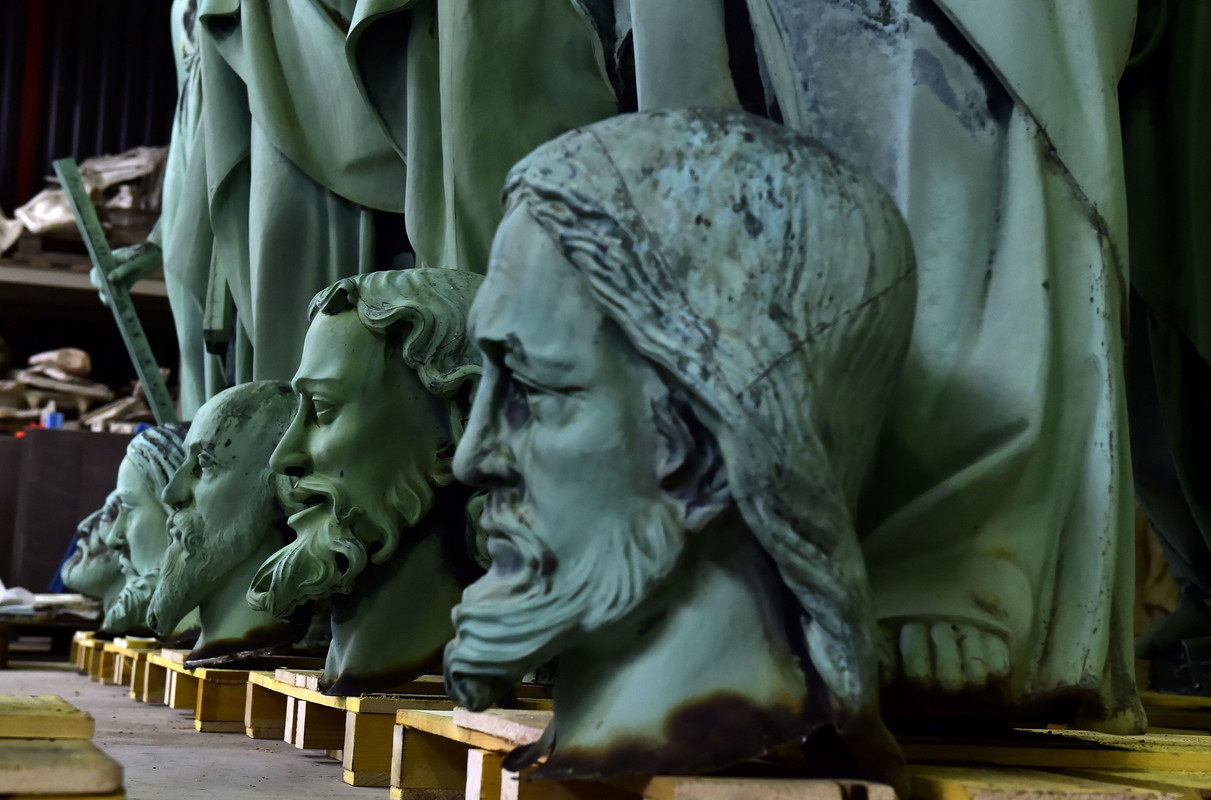 Apache54
,
bigD111
,
Blessed EV
,
Capnron
,
Deplorably Nameless
,
Dr Evil
,
Elric
,
Farm Hand
,
FlyoverCountry
,
phxsparks
,
sivil
,
Suzy Q
,
sybdragon
,
TheCoffeeFairy
likes this!