---
Jussie Smollett, Nigerian brothers reportedly rehearsed alleged attack! - NowhereMan - 02-17-2019


17 Feb 2019
Quote:Jussie Smollett, Nigerian brothers reportedly rehearsed alleged attack

Jussie Smollett allegedly promised to pay his two pals $4,000 to stage his racist and homophobic assault

— which the trio even rehearsed beforehand, according to a new report.



link to story



https://t.co/xEfAhpjCLN





Replying to story




One has to wonder if the Demonrats themselves set the whole thing up and then passed the story to the Fake News.

?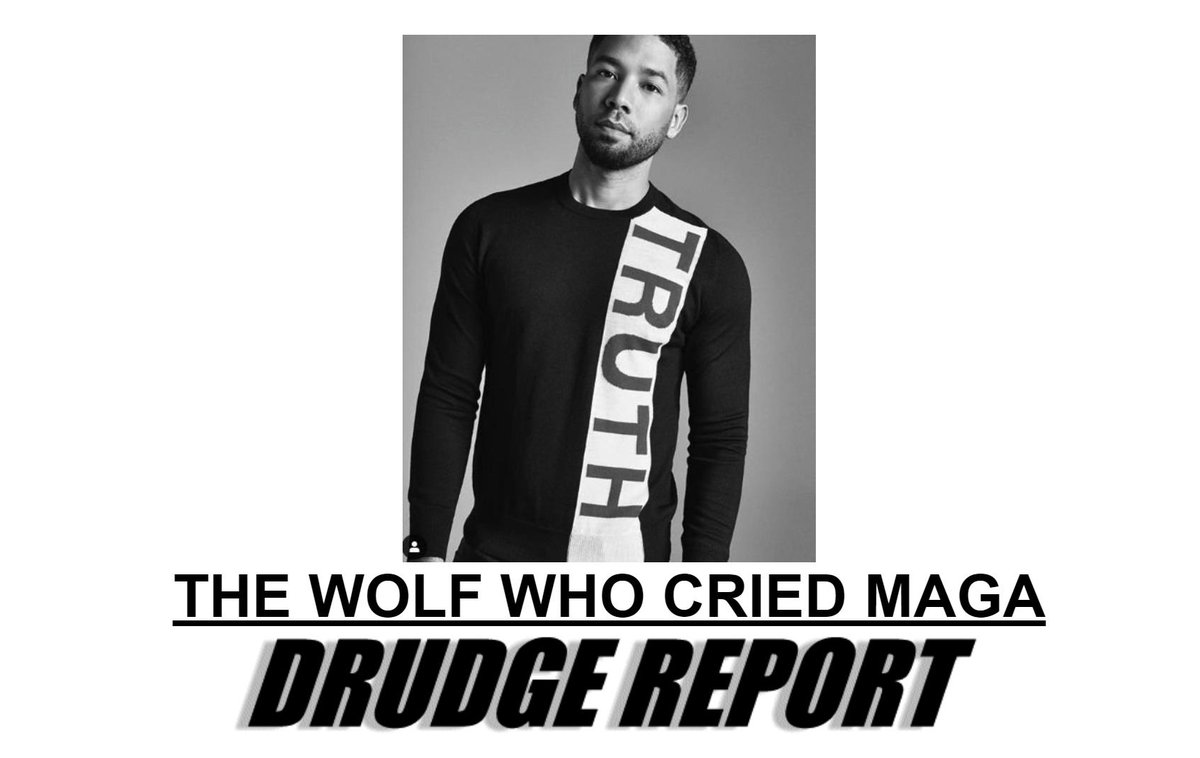 Jussie Smollett Hoax.

.....

REHEARSA

L???
https://video.twimg.com/tweet_video/DzoY7GjU8AIIqdB.mp4





Enjoy prison, precious.



How'd we do?
https://video.twimg.com/tweet_video/DzoXbEfX0AA2ffw.mp4
Quote:Smollett is the Poster Child 4 Dems.

I'm losing my job, I'll stage Acting resume on MSM & Accuse Trump Supporters Of racially & homophobically Attacking me?

shows his intelligence by staging in Chicago? The Only Rally TRUMP had 2 cancel ? B/C Chicago,IL is Demoncrat controlled

HisRealMom is not nice either making shit up all day all night...moonlighing on your dime
---
RE: Jussie Smollett, Nigerian brothers reportedly rehearsed alleged attack! - 9mms - 02-17-2019

Last Updated Feb 17, 2019 3:09 AM EST

The two Nigerian brothers arrested in connection with the assault on "Empire" actor Jussie Smollett
are no longer suspects in the attack. They're now cooperating with police.

A source close to the investigation confirms to CBS News the brothers told detectives Smollett
paid them to participate in the alleged attack on January 29 and that they purchased the rope
which was found around Smollett's neck
at a nearby hardware store.
The source said detectives have evidence to corroborate the sale,
something the men's attorney alluded to Friday night.

"New evidence that was brought to their attention,
obviously I had it, my clients had it,"
said Gloria Schmidt, the brothers' attorney.

The Chicago Police Department released a statement Saturday night
saying information from the brothers had "shifted the trajectory of the investigation."

"We can confirm that the information received from the individuals questioned
by police earlier in the Empire case has in fact shifted the trajectory of the investigation.
We've reached out to the Empire cast member's attorney to request a follow-up interview."

Smollett's attorneys, Todd S. Pugh and Victor P. Henderson, issued a statement late Saturday
saying Smollett was "angered and devastated" by reports that he knew
the people associated with the alleged attack.

"One of these purported suspects was Jussie's personal trainer who he hired
to ready him physically for a music video.
It is impossible to believe that this person could have played a role in the crime
against Jussie or would falsely claim Jussie's complicity," the statement said.

The attorneys said the actor would continue to cooperate with authorities
as the investigation continues. "At the present time, Jussie and his attorneys
have no inclination to respond to 'unnamed' sources inside of the investigation,
but will continue discussions through official channels," the statement said.

Police said the two men — identified as Ola and Abel Osundairo —
were captured on surveillance video at the time that Smollett said he was attacked.

Ola Osundairo is connected to Smollett through the hit show "Empire"
where he played a prisoner in season two.

Both brothers apparently left Chicago on the day of the alleged attack
and were detained when they returned Wednesday.
Chicago detectives tore through their apartment looking for clues,
and an evidence log shows they found ropes, masks and bleach.
They were released Friday night without charges.

Jussie Smollett at the New York City Center on Nov. 28, 2018.  
A Chicago Police Department spokesperson said
"detectives have additional investigative work to complete."

In a recent interview with "Good Morning America,"
Smollett said he was sure the men in the photo were his attackers.

"And then I see the attacker, masked. And he said, 'This is MAGA country, n*****.'
Punches me right in the face.
So, I punched his ass back," Smollett said.
"I think what people need to hear is just the truth."

Smollett has not spoken publicly about the arrest
and subsequent release of the two brothers.
Earlier this week, Chicago police said Smollett was still being
treated as a victim, not a suspect.




https://www.cbsnews.com/news/jussie-smollett-case-brothers-say-empire-actor-paid-them-to-participate-in-alleged-attack-source-says-2019-02-16/

i copied the entire text from the article and provided the direct link
it took me a few minutes to even load that cbs news site
too many ads or something
so i posted it here

---
RE: Jussie Smollett, Nigerian brothers reportedly rehearsed alleged attack! - Suzy Q - 02-18-2019


---