I don't have a problem with spiders. I've been bitten by some of the best of them. Brown recluse, black widow, wolf, garden and an assortment of others poisonous or not.
This!
Oh hell no!
https://www.theguardian.com/australia-ne...impressive
Australia's litany of fearsome fauna seems to have a new entry. Added to deadly snakes, man-eating crocodiles and poisonous jellyfish comes Hermie the huntsman, a spider so unusually large and strong that it had no problem carrying a sizeable mouse up the outside of a fridge.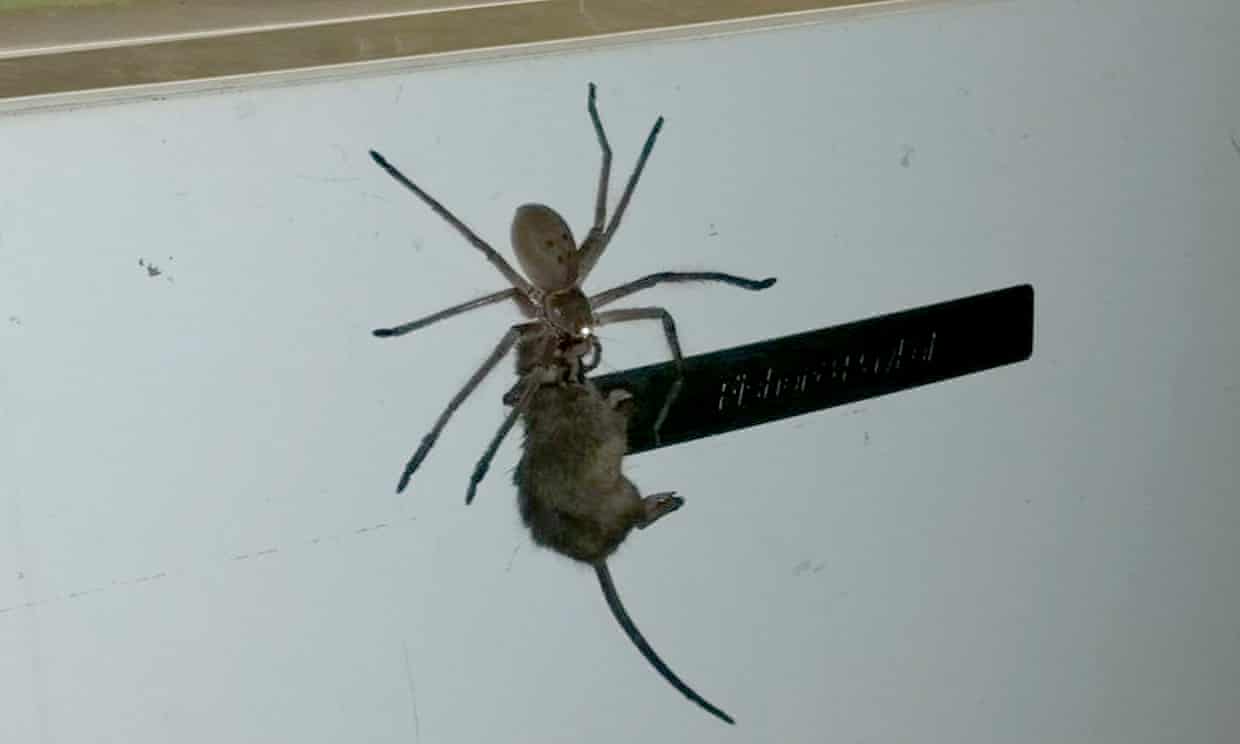 Video at site.
Just hell no.