Short preface:
I have had this project simmer in my mind for a few weeks, and being the eternal perfectionist that I am, I just can't get quite satisfied with my own organization and formatting of posts. However, the recent creation of related topics and the excellent responses they have attracted, such as @
SkyCat
The 4 Primary Military Psychological Warfare Techniques (Being Used on You)
, and @
Frigg
The importance of confidence
, have prompted me to go ahead today and let the thread evolve as it will. I thus invite the reader to pay a short visit to these links as they perfectly embody the spirit of this topic.
https://the-fringe.com/thread-the_4_prim...sed_on_you
https://the-fringe.com/thread-the_import...confidence
Thank you,
And please contribute!
This is the brain thread, and two brains are always better than one!
An In-depth Look at Human Nature, Mind and Behavior.
Neurosciences, Biology, Psychology, Sociology, Philosophy, Consciousness.
From A Scientific, Metaphysical, and Mystical point of view.
The brain, epicenter of the whole human experience. It is always about the brain. Brains make up people, and people make up the society we live in. Fundamentally, it would seem that all the branches of science can be linked back to the brain, and
fundamental
will be a major keyword in this discussion, because we want to go to the bottom of things. The creative process behind this thread started off as me trying to compile a comprehensive and concise list of the subjects that would be of actuality as part of this ongoing conversation. As it turned out, that list was very, very exhaustive, and that's when I only realized the true scope of the challenge I had set myself up for. 
It is easy to write about biology, and it is easy to comment on sociology, just as it is easy to write about history, but how could we possibly synthesize these seemingly completely separate fields of study into a single, cohesive topic? This is where
fundamentalness
comes into play.
In physics and chemistry, a quantum is a discrete packet of energy or matter. The term quantum also means the minimum value of a physical property involved in an interaction. The plural of quantum is quanta.
https://www.thoughtco.com/definition-of-quantum-in-chemistry-605914
This is when I had my
Eureka!
moment and realized; Let's go Quantum! Afterall, our consciousness is composed of the same Quanta, or tiny packets of energy/matter which makes up the whole universe!
Fields of science such as cosmology, quantum physics, and epigenetics (Epi, as in the layer above) have been in rapid development for many decades, provoking major paradigm shifts within the scientific community as to how we observe the world surrounding us, yet these changes have still to reach popular awareness on a global scale and permeate our collective consciousness. In a worldview governed by genetics and Newtonian physics, everything is set in stone and obeys a specific set of laws. But is it really? Does an electron really orbits its proton, just like the Earth revolves around the Sun, or does it exist in a cloud like state of probabilities, being everywhere at the same time until measured (observation, a conscious phenomenon!) at a certain point in time and space? On the other hand, epigenetics postulate that the environment in which a gene is placed will affect the way the gene expresses itself.
What Is the Molecular Signature of Mind–Body Interventions? A Systematic Review of Gene Expression Changes Induced by Meditation and Related Practices
https://www.frontiersin.org/articles/10.3389/fimmu.2017.00670/full
Meditation. See, we're not even past the first few paragraphs of this introduction that already nine different areas of science have been named, and now meditation, which mostly originated as a spiritual practice, enters the room as well! This is the monumental task that awaits us, and it is only by tackling the issue from its very root, and slowly working our way upwards to its related branches that we will be able to gain an accurate understanding of the whole picture. It is from the perspective of objective, neurological, biological processes and philosophical truths that we will analyze the subjective events of our past, present, and future.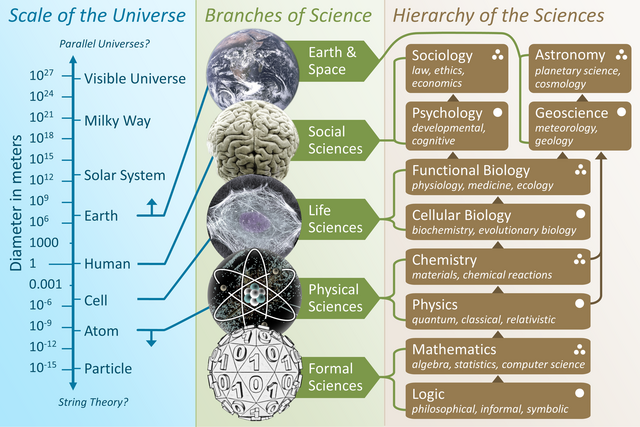 Posts will mostly be presented under the form of short, organized chapters, or simple collections of thoughts. I also intend to use the thread as a database in order to facilitate information retrieval instead of having to search through hundreds of pages, and will also post study findings, news articles, youtube videos, etc... My introduction is only representative of the original train of thought responsible for the creation of the topic.
The thread is primarily aimed towards a younger audience, to the newcomers on the CT scene, to the young adults slowly making their place within our society, in the ultimate goal of raising awareness of certain notions on a conceptual level in order to provide the inquiring mind with an efficient set of tools that will be of great help in developing his own critical thinking abilities. Thus, I thoroughly encourage any and all to contribute with their own personal insight, knowledge, books, as well as with whatever material you may find interesting or important. Any contribution is of inestimable value, and it is my hope that today, a young mind will sift through these pages and start questioning his whole world.
In truth, this is the conspiracy of conspiracies!