More Leaks. Plumbers ??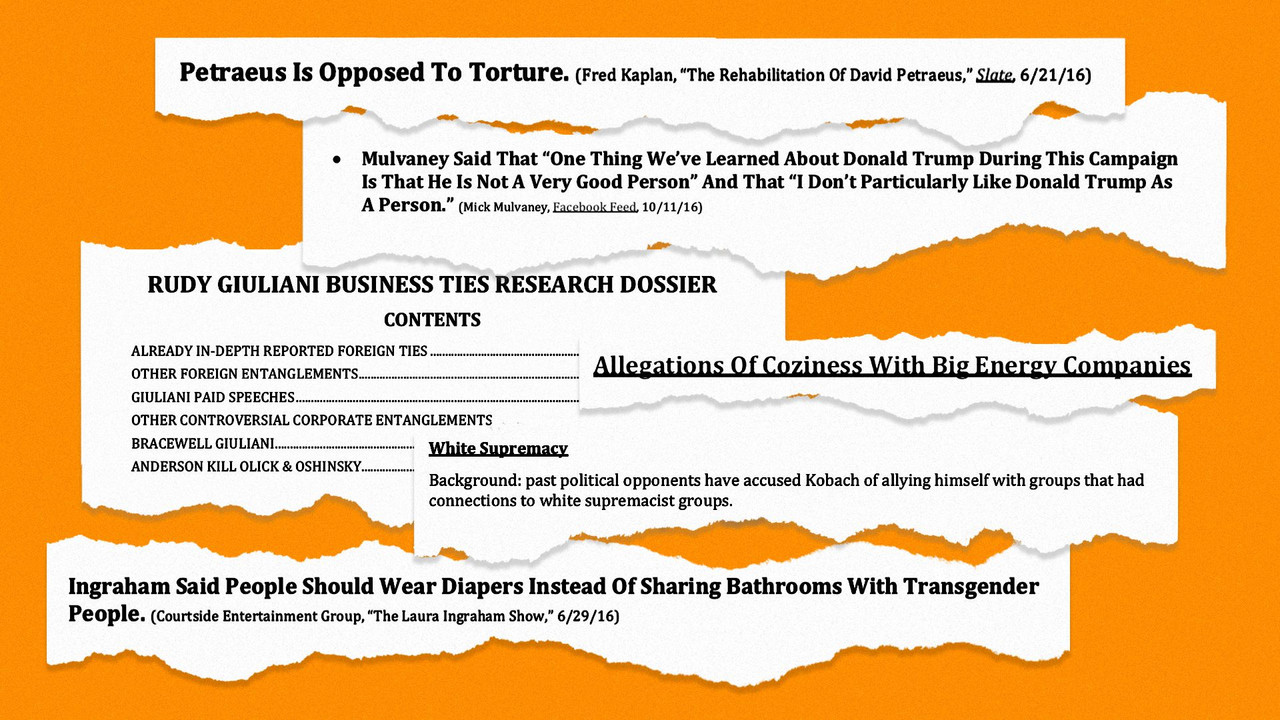 Nearly 100 internal Trump transition vetting documents leaked to "Axios on HBO" identify a host of "red flags" about officials who went on to get some of the most powerful jobs in the U.S. government.
Why it matters: The massive trove, and the story behind it, sheds light on the slap-dash way President Trump filled his cabinet and administration, and foreshadowed future scandals that beset his government.
Some highlights:
Scott Pruitt, who ultimately lost his job as EPA Administrator because of serial ethical abuses and clubbiness with lobbyists, had a section in his vetting form titled "allegations of coziness with big energy companies."
Tom Price, who ultimately resigned as Health and Human Services Secretary after Trump lost confidence in him in part for stories about his use of chartered flights, had sections in his dossier flagging "criticisms of management ability" and "Dysfunction And Division Has Haunted Price's Leadership Of The House Budget Committee."
Mick Mulvaney, who became Trump's Budget Director and is now his acting chief of staff, has a striking assortment of "red flags," including his assessment that Trump "is not a very good person."
The Trump transition team was so worried about Rudy Giuliani, in line for Secretary of State, that they created a separate 25-page document titled "Rudy Giuliani Business Ties Research Dossier" with copious accounting of his "foreign entanglements."
One red flag for Gen. David Petraeus, who was under consideration for Secretary of State and National Security Adviser: "Petraeus Is Opposed to Torture."
More Leaks
https://www.axios.com/leaked-donald-trum...0aef7.html