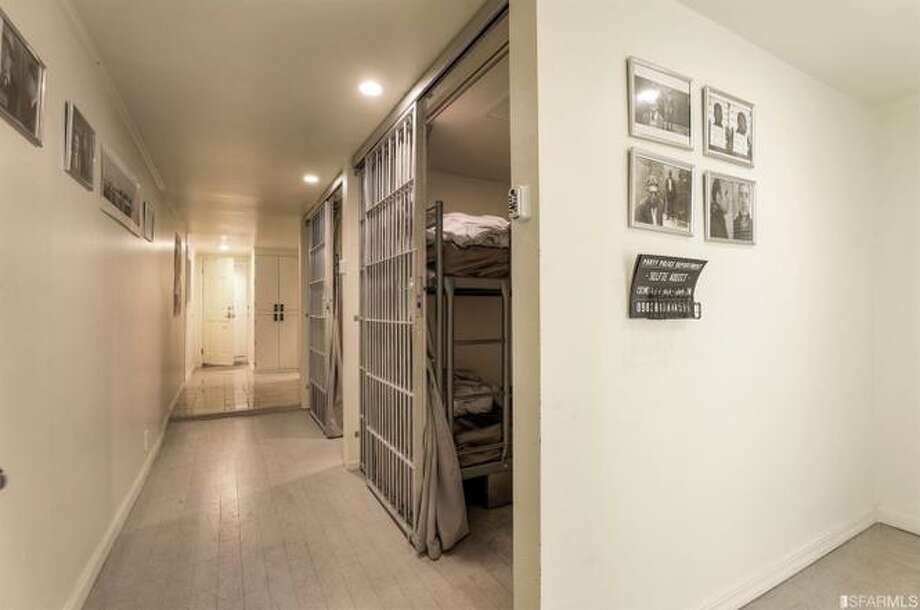 It's a curious sight.
A real estate listing for a home in San Francisco's Tenderloin includes photos of a room lined with jail cells containing bunk beds.
The prison decor may give you pause, but once you get the backstory on 606 Ellis St., selling for $1.88 million, it makes a bit more sense. Listing agent Nozomi Ogihara of Better Homes and Gardens explained the property is owned by a Japanese businessman who had fun creating Alcatraz-themed accommodations for Japanese tourists.
"For Japanese people... if you come to San Francisco, you have to come to Alcatraz," said Ogihara.
The owner was reportedly making up to $10,000 a month on Airbnb rentals before the city changed its regulations. He decided to stop renting and is now selling the three-bedroom, two-bathroom home with 1,635 square feet.
https://www.sfgate.com/realestate/articl...960815.php