Rep. Alexandria Ocasio-Cortez, D-N.Y., reportedly has been de-listed from the board of left-wing activist group Justice Democrats, following legal and ethical questions about her affiliation with the group.
The Daily Caller reported that Ocasio-Cortez, along with chief of staff and former campaign chair Saikat Chakrabarti, have been removed from the board of the political action committee after previously holding "legal control over the entity" in late 2017 and early 2018.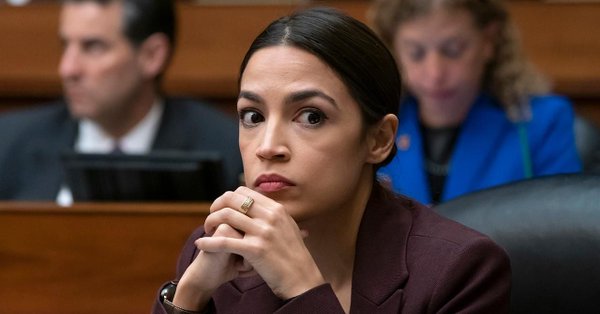 OCASIO-CORTEZ, CHIEF OF STAFF ILLEGALLY MOVED $885G IN CAMPAIGN CONTRIBUTIONS 'OFF THE BOOKS,' FEC COMPLAINT ALLEGES
The Daily Caller had reported earlier this month on Ocasio-Cortez and Chakrabarti's role with the PAC, noting that the congresswoman never disclosed to the Federal Election Commission that they "controlled the PAC while it was simultaneously supporting her primary campaign." Former FEC officials said at the time this could represent violations of campaign finance law.
Snip
Although large financial transfers from PACs to private LLCs are not necessarily improper, the complaint argues that the goal of the "extensive" scheme was seemingly to dodge detailed reporting requirements of the Federal Election Campaign Act of 1971, which are designed to track campaign expenditures.
https://www.foxnews.com/politics/ocasio-...ontroversy