Something has been nagging at me lately...the answer to the question: Who is now writing the Lefts scripts?
Most of us know the players that were involved during the presidential campaign and during Obama's years as president.
Many people know that David Brock ran a troll farm called Correct the Record.  It was funded by tax payers through the Obama administration to target Bernie supporters and Trump supporters.  Members of the media were paid through that group to report false stories. They were funded to the tune of $40 million dollars.  They were shut down in December of 2016.
Many people also know that Cass Sunstein was the brain child behind some of the old scripts.
He worked with Media Matters for America and CTR.
The Podesta Group and GPS Fusion. All part of the same group.  The 60 billionaires/rinos/dems that met on Sea Island in 2016? All part of the same group. Google, Facebook, Twitter, WAPO, NYTs...all of them were represented. All of them conspired against the American People for the Globalist agenda of the Club of Rome/Club of 300.
Of course there was 'unknown' families that helped fund CTR: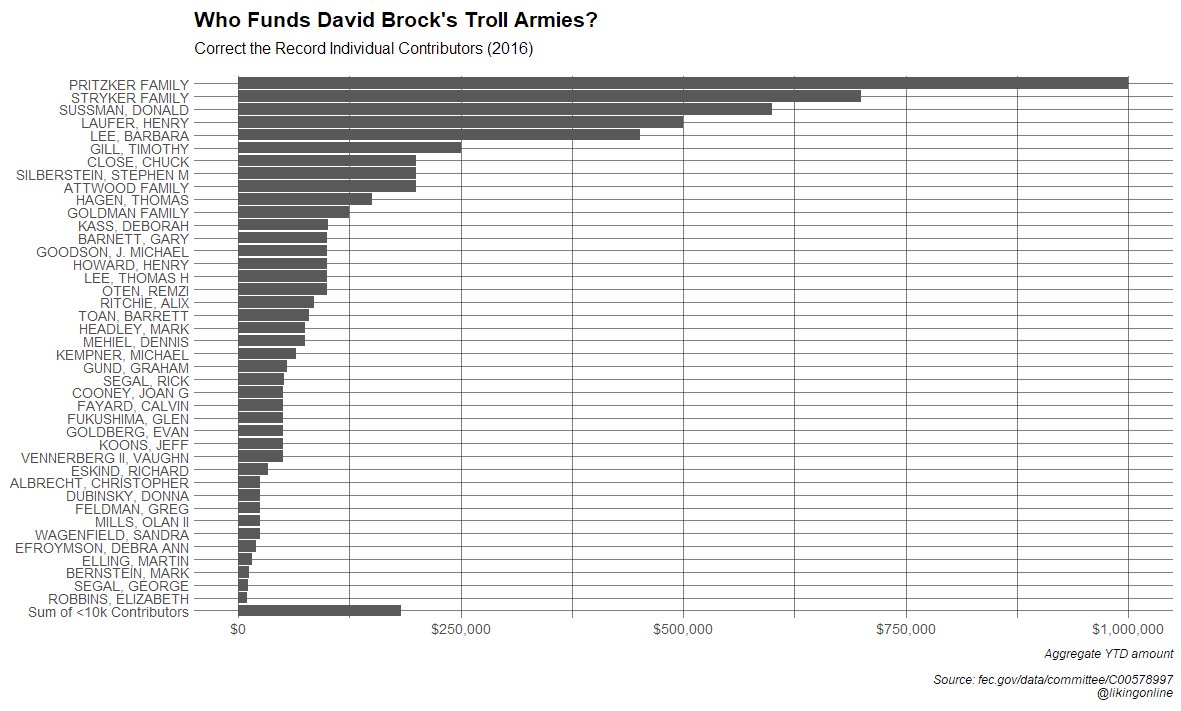 It is interesting to note that research of some of the families leads us to the Ukraine...where Schiff, Hillary, Podesta, Biden and Kerry all found immense wealth...this is why they wanted that 'war' with Russia.  Wars make certain people wealthy.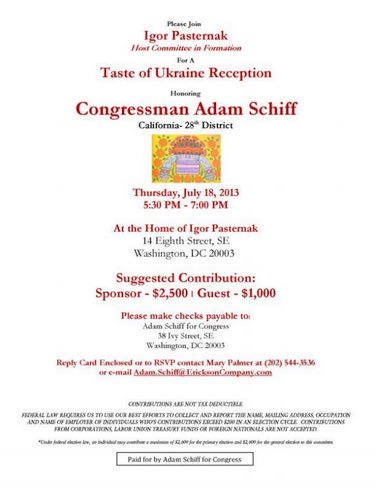 We all know that Hillary started the Russia Russia Russia bs, she admitted it in an email on Wikileaks, even though America hasn't been at war with Russia since Reagan tore down that wall...and even though Obama, Bush, Bush jr, and even Hillary herself were all pals with Putin and plenty of Russians: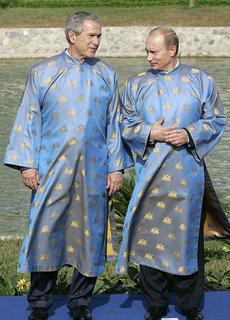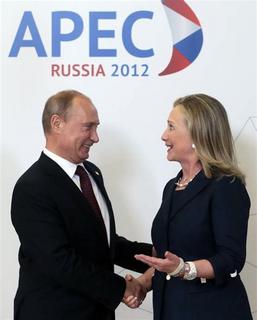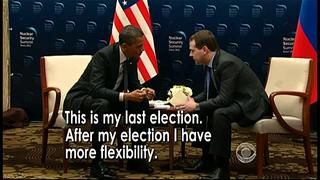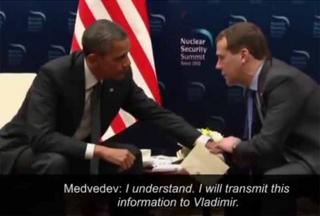 We also know that the DNC through the Obama Administration had funded millions of dollars into the US Media to publish negative articles/sound bites on President Trump...and that money has all dried up.  Meaning, the collusion between the Media and the DNC was real and since the money is gone we are now seeing more than 1,000 'reporters' losing their jobs.
I won't even touch on how Mexico actually colluded with the DNC.
Speaking of collusion: where is Obama? And where is Anthony Podesta? Notice how some people have been silent?
Of course, most of us know all this...but what I am wondering now is: WHO is currently writing the scripts for the left today?
Is there a ThinkTank left? Is there a group or is there ONE person coming up with the latest sound bites...and if there is...how long before that last bit of money dries up as well?  
Could it already be drying up?
Is this why the left is looking really stupid lately?
Why so many are suddenly running for office, to suck the last bit of donor money they can before their losses?
They sure do seem to be running around script less and therefore being forced to come up with their own words...which is seriously showcasing their extremism, their hate and their incredible stupidity?  Nothing they are currently advocating for is decent. Some of it is downright disturbing.
It's almost as if they lack a strong writer giving them their lines...so they are going off the cuff.  Terrible idea for their parties future.
From where I am standing, it sure does appear that their little house of cards is collapsing.  I give their party to the end of the year...maybe.