Jan 23, 2019
BREAKING:
President Donald Trump has sent a letter to House Speak Nancy Pelosi pledging to go ahead with State of the Union address
Here's the letter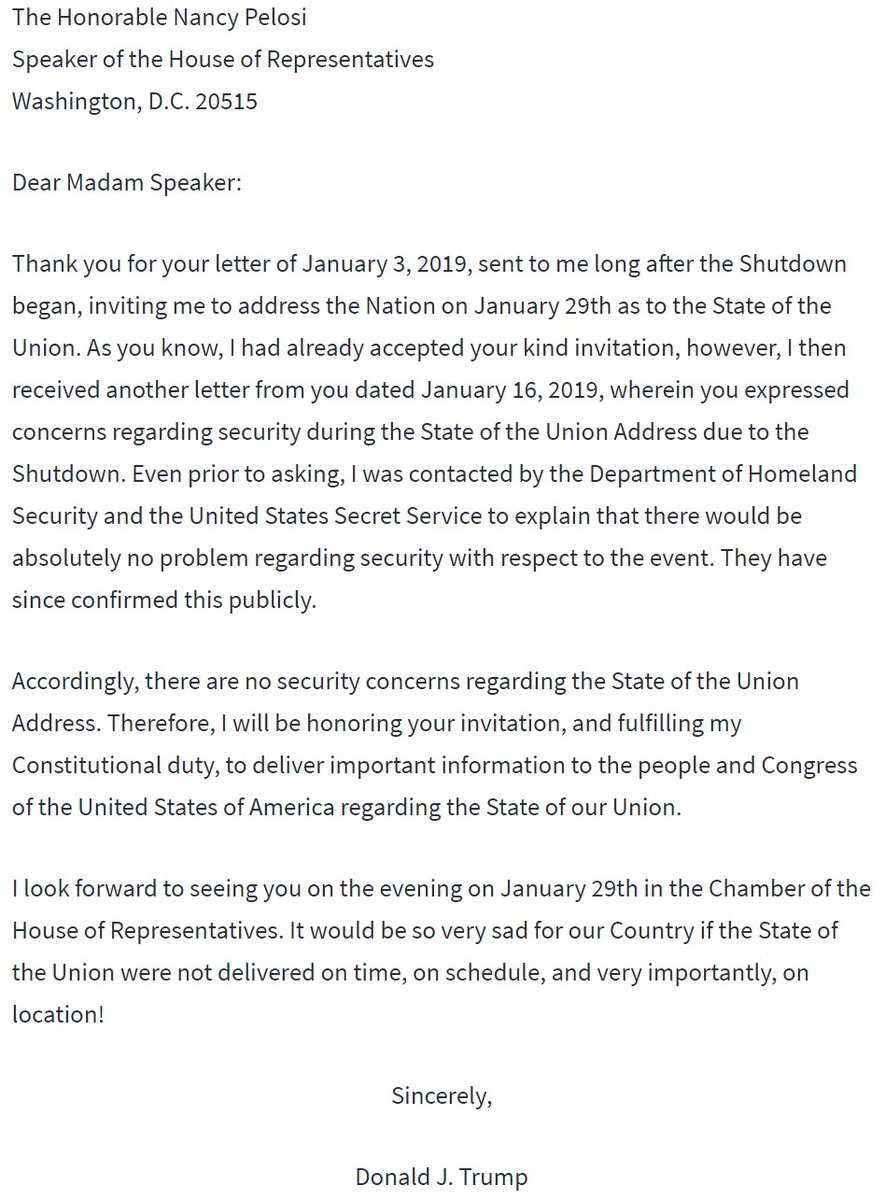 Replying to story
https://video.twimg.com/tweet_video/DxnOzoIU0AAl_Mz.mp4
Quote:aha.he wins the media war with this one. Viewers will be tuning into who otherwise would NEVER watch a stuffie SOTU.
He is gonna sell this like $20 bottles of water in the desert.
This is gonna be juicy, bet she and her minions are a no show.