Cancer cure donations fund research to develop new ways to induce cancer
March 15th, 2015 . This may be a older read but well worth the time . Many cancers are man made and introduced to the populaces .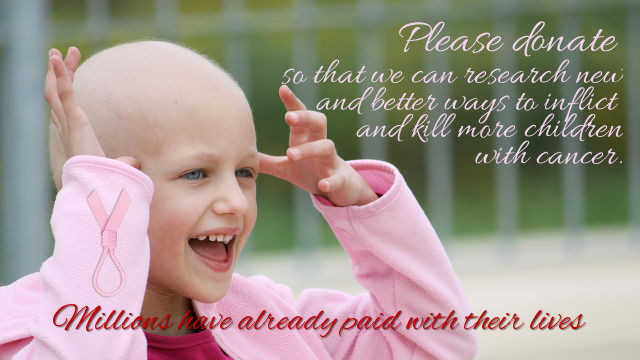 Your donations to the Canadian Cancer Society or the American Association for Cancer Research (AACR) are not going to finding a cure for cancer, they are being used to fund research and development of new ways to induce cancer. The Canadian Cancer Society and AACR have been researching and developing new ways to induce cancer, as rapidly as possible using the $billions that are donated each year in the Crown (Pope) controlled Canada and the UNITED STATES (1871 est. Crown Corporation).
The American Association for Cancer Research paper on – Rapid Induction of Sarcomas in Rats by Combination of Nickel Sulfide and 3,4-Benzpyrene gives us concrete evidence that research donations is being fraudulently misused to fund cancer inducing research. Sarcomas is another word for cancer. The report reveals evidence of how known carcinogens can be used to induce cancer.
Benzpyrene and Nickel Sulfide are both classified as "carcinogenic to humans", or "probably carcinogenic to humans by the International Agency for Research on Cancer (IARC)", or is a "Known Carcinogen" by the National Toxicology Program (NTP).
Cancer causing Benzpyrene is intentionally used for preparation of vaccine strains and for inducing diabetes in test subjects.
Link to the whole post :
http://presscore.ca/cancer-cure-donation...uce-cancer