Russia Captures Ukrainian Naval Vessels After Border Violation / Ukraine Claims Russia Opened Fire
https://twitter.com/Eire_QC/status/1066769365977186305
https://twitter.com/SputnikInt/status/10...2760387584
Russian Vessel Blocks Kerch Strait After Ukrainian Navy Ships Violate Border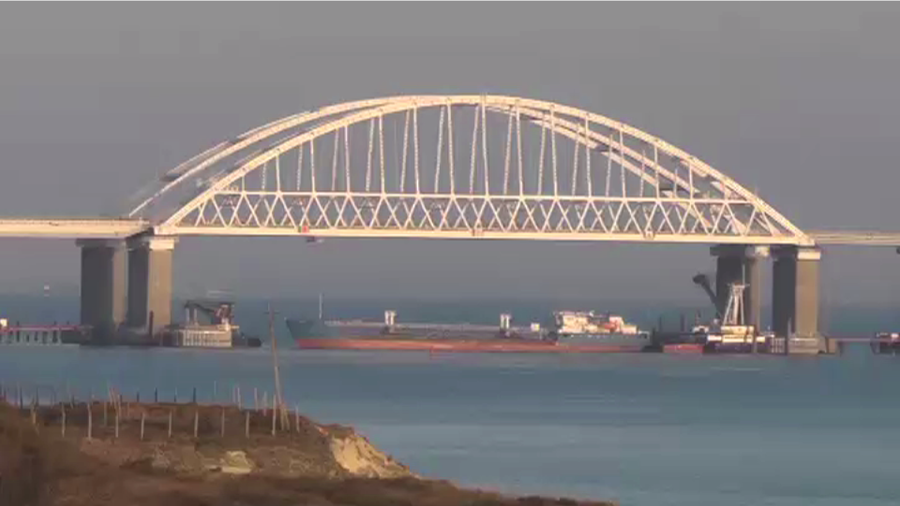 © Ruptly
Tensions are running high around the Kerch Strait, separating Crimea from mainland Russia after Ukrainian vessels violated the Russian border. The passage was blocked by a cargo ship and fighter jets were scrambled.
The Russian authorities have taken some drastic measures in an attempt to prevent any provocations from the Ukrainian Navy ships that have approached the Kerch Strait while sailing through the Russian territorial waters without authorization.
Russia has literally stopped all navigation through the waterway using a cargo ship. Videos from the scene released by the Russian media show a large bulk freighter accompanied by two Russian military boats standing under the arch of the Crimea Bridge and blocking the only passage through the strait.
"The [Kerch] strait is closed for security reasons,"
the Director-General of the Crimean sea ports, Aleksey Volkov, told TASS, confirming earlier media reports.
Russian Air Force Su-25 strike fighters have also been scrambled to provide additional security for the strait as the situation remains tense. The move came as five Ukrainian Navy ships are approaching the strait from two different sides.
Initially, two Ukrainian artillery boats and a tugboat approached the strait from the Black Sea while "undertaking dangerous maneuvers" and defying the lawful orders of the Russian border guards. Later, they were joined by two more military vessels that departed from a Ukrainian Azov Sea port of Berdyansk sailing to the strait from the other side.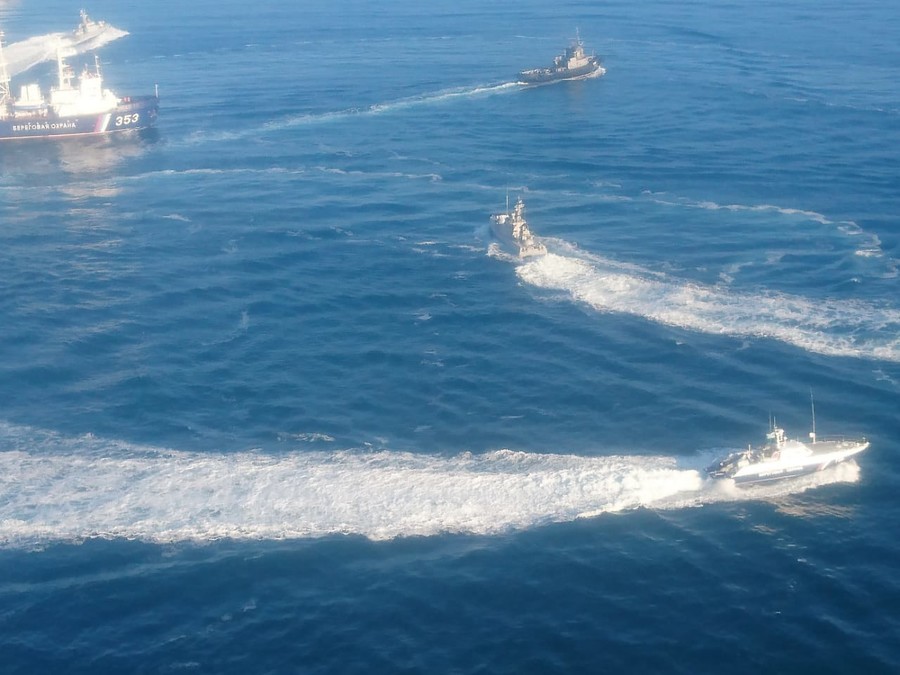 © FSB
Russia's federal security agency FSB, which is responsible for maintaining the country's borders, denounced the actions of the Ukrainian ships as a provocation, adding that they could create a "conflict situation" in the region. According to the Russian media reports, the Ukrainian vessels are still sailing towards the strait, ignoring the warnings of the Russian border guards.
https://www.rt.com/news/444841-kerch-str...a-ukraine/