Veronica Wolski is a great lady and one hell of an activist! I have been following her on Facebook and Twitter for about 3 years now. She Lives in Chicago and she hangs banners on a bridge every single day to spread the word about the Q movement. About a month ago somebody mailed her 22,000 Q bracelets to share with the world  
(She wouldn't say who, but I'm guessing Joe M @StormIsUponUs) She gives them out for free to all she meets and will mail you 17 bracelets for just the $5 shipping cost! She also mails to Patriots worldwide  
I bought some and they are nice and also glow in the dark. I carry extras in my purse to give out to anybody who might seem interested in learning more. It's handy that qmap.pub is printed on one side of them. Find her on fb or Twitter and private message her if you would like to get some bracelets yourself. She also got a Q shout out in March of this year!
https://twitter.com/whaleswarrior
https://www.facebook.com/veronica.wolski.1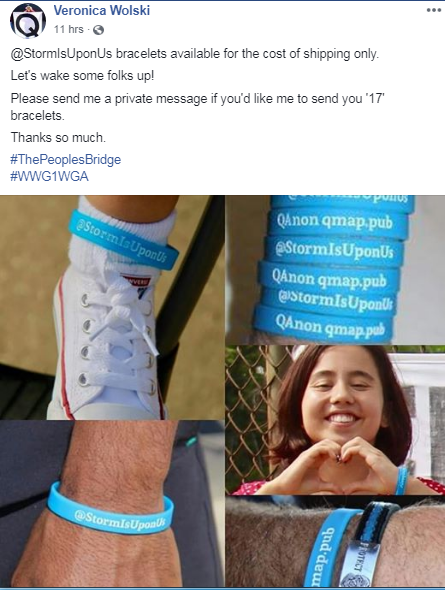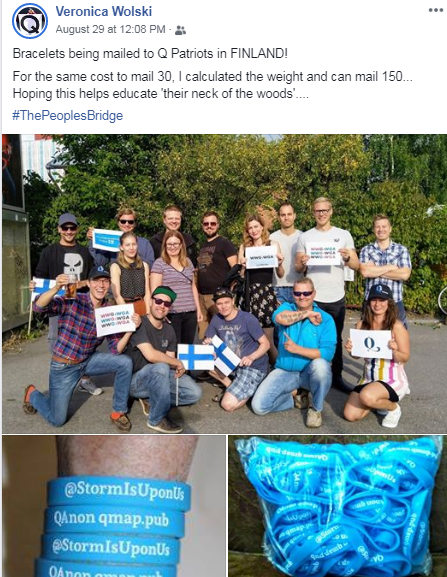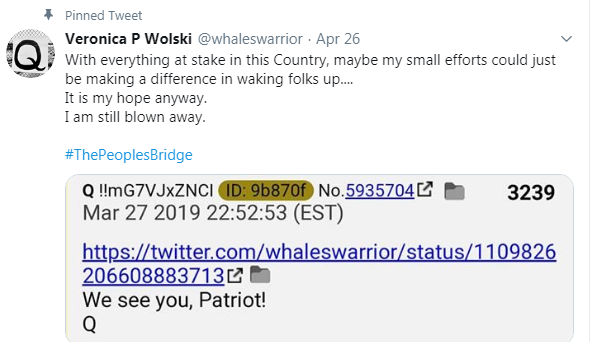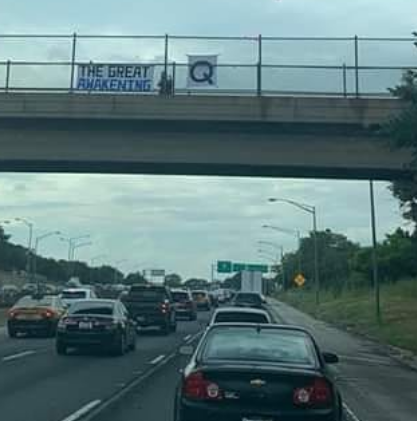 Cool pic she took of her banners reflected in a vehicle windshield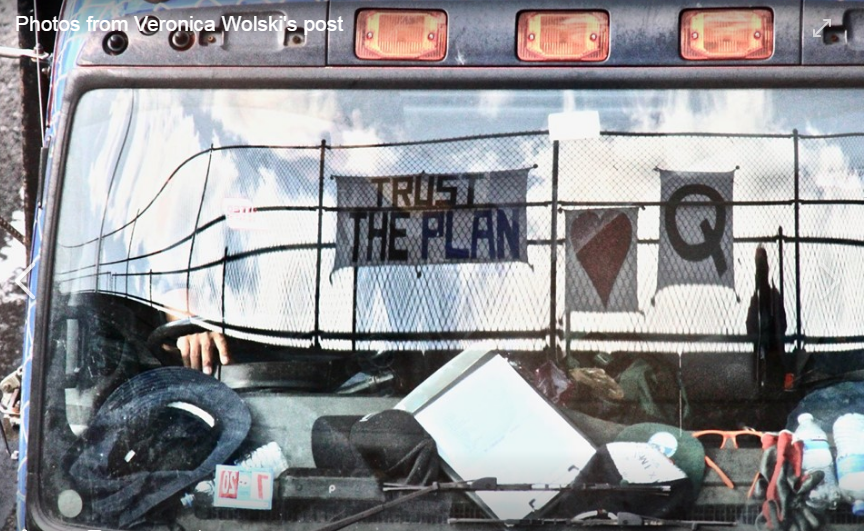 .