(07-20-2019, 10:30 AM)

Hickory Wrote: [ -> ]

(07-20-2019, 08:28 AM)

Kels Wrote: [ -> ]

Spoiler

"In an email, Elon Musk responded: "I don't recall introducing Epstein to anyone, as I don't know the guy well enough to do so, Epstein is obviously a creep and Zuckerberg is not a friend of mine. Several years ago, I was at his house in Manhattan for about 30 minutes in the middle of the afternoon with Talulah [Riley], as she was curious about meeting this strange person for a novel she was writing. We did not see anything inappropriate at all, apart from weird art. He tried repeatedly to get me to visit his island. I declined." A Musk spokesperson also emailed: "Elon never introduced Jeffrey Epstein to Mark Zuckerberg and does not know either person well enough to do so. They simply happened to be guests at a neuroscience dinner organized by Reid Hoffman."
More evidence that (((they))) *tried* to sully a lot of ppl via opportunistic -or even set up- associations.  People that (((they))) needed to control.  Or

destroy.


I am sorry, but I don't give much credibility to 'information' contained in an email (or even sworn testimony) from someone who is trying to distance themselves from shaming incrimination in a sex trafficking scheme involving minors. Especially when evidence of association alone can ruin you for the rest of your life, socially, any guilty person will tell anyone who will listen that they are as clean as God Himself. And these people don't care about social delicacies; they only want to escape incarceration.

This must not devolve into having to prove that you are innocent, or that no allegations must be proven, but if statements of innocence by themselves were

proof

of innocence, no child EVER would have been punished.

Very unfortunately, we must also consider that most of these perpetrators have no conscience at all (or they could not have committed the unspeakable crimes they did), and who can trust the statements of anyone with no conscience, or ethics, or morals, or (ad nauseum)?
Believe it or not, I do get all that, Hick.   Just want to make sure that everyone understands that I care that innocent ppl are probably going to get caught up in this thing, and I don't like to participate in tarring someone against whom I've seen no credible evidence.  One photo taken in a public place with a rat in the frame simply isn't enough for me, I guess.
As to Musk, is he a suspected child molesting perpetrator?  I confess I'm not in every venue where evidence may have been presented, but at the few I do frequent, I don't recall seeing evidence against Musk.  If anyone has any, I'd sure like to see it.  
But Musk is not my point here...he's just the vehicle.  Whether he (or anyone else) is guilty or innocent of child molestation, I stand immovably by my main point.  Guilt by association is a VERY slippery slope on which I will not step:
POTUS with Maxwell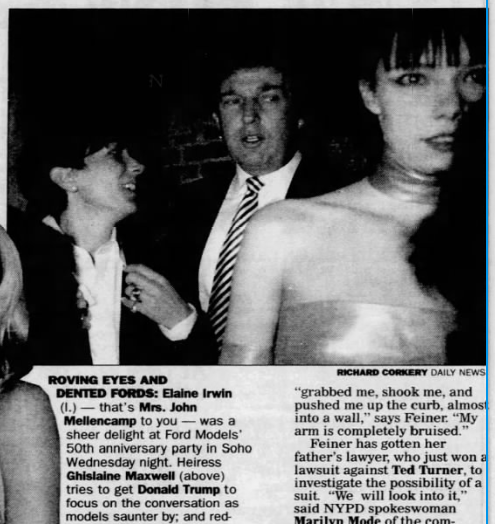 POTUS with Maxwell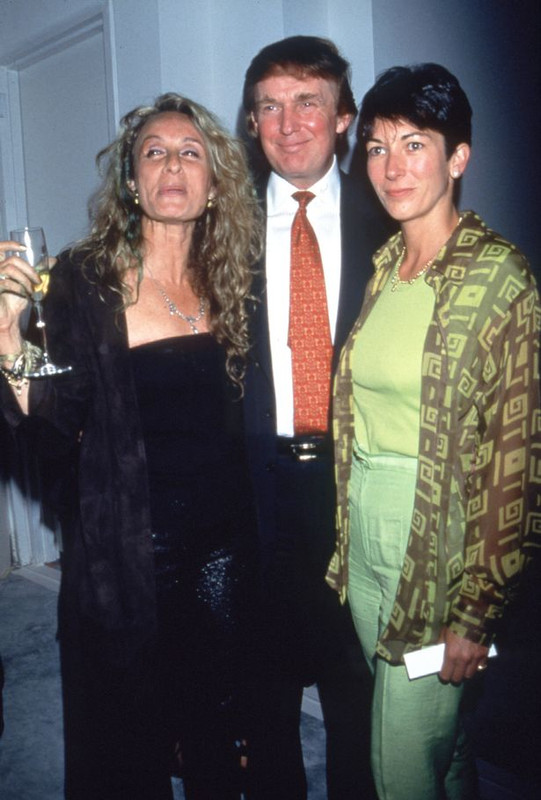 Ivanka and Kushner with Ehud Barak