https://twitter.com/Debradelai/status/97...0066205696
(2) Last Tuesday, a friend handed me this article, featuring the brainless wonder from Baltimore shooting of his mouth, as usual.
Dems demand info on security clearance denial for top aide to Mike Flynn


Top Democrats on the House Committee on Oversight and Government Reform are calling on the White House to explain a rejected security clearance application for a National Security Council staffer who…
https://www.washingtontimes.com/news/201...lynn-aide/
(3) Well, not quite as usual.
The unbearable palooka was walking into a minefield, and he is stupid enough not to have noticed.
Others did, so this has not have much coverage.

Why not?
You might ask?
(4) Because as he was trying to dump on @GenFlynn at the same time that ABC and NYP were removing dirt….he actually exposed one more criminal action by the guy shoving his arm up his butt in the picture above.
Let me explain:
(5) "For more than a year, [writes the idiot] I have repeatedly raised concerns about the security clearance process at the WH, but you have declined to respond to any of my previous requests…In this case...questions are raised by the denial of Mr. Townley's SCI application."
(6) OK. Let's talk about that.
First, who is "Mr. Townley"?
Robin Townley, senior director for Africa at the National Security Council
Once a PMOS 26XX "SigInt" Marine who was at HQ, IFOR as a member of a national level support group at Camp Eagle in Tuzla, Bosnia.
(7) He was in Fallujah in 2007, now a Staff Sergeant of Marines, and had switched his Primary MOS to 0211.
One of the few to cross-deck from OccFld 26 (SigInt) to 0211 (Counterintelligence)
mca-marines.org/gazette/blog/2…
(8) I cannot tell you much more, and these tidbits are already in the net.
Top notch Marine intelligence and Special Ops chap, get it?
He speaks five languages and has served EVERYWHERE, and puts most others to shame and, yes, one of our top Africa experts.
(9) In 2016, General Flynn called this Marine to join him as his Africa Director in the NSC.
Of course, Rob Townley held TS security clearance but, in the NSC needed to be SCI (Sensitive Compartmented Information) clearance.
That should not be a problem, now, should it?
(10) On previous threads I told you how in Congressional hearings in 2012-2014, Genberal Flynn made some notorious SOBs look like the assholes and liars they were.
(10) That included, of course, ofl commie John Brennan of the CIA and DNI Crapper…I mean Clapper.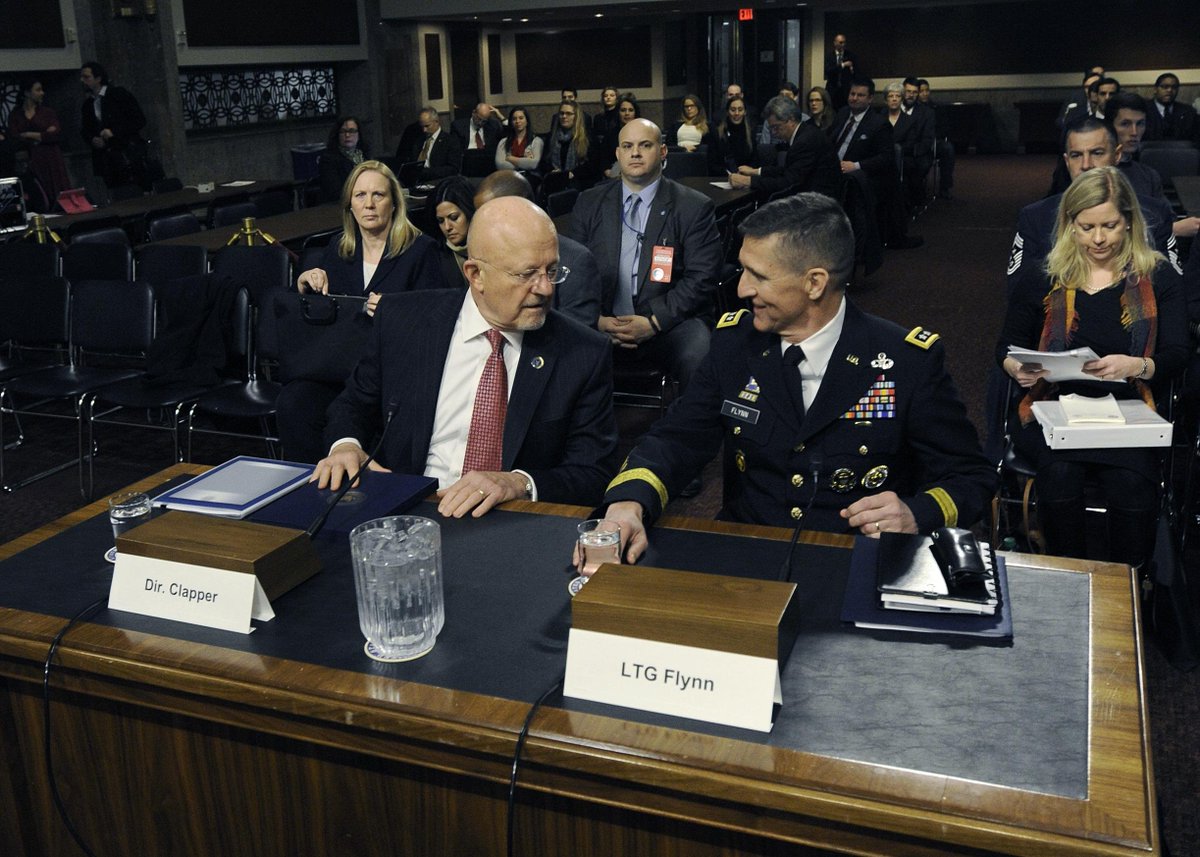 Saul Montes-Bradley


@Debradelai
Replying to @Debradelai
(24) And I know that from our perspective there was a sense that this was probably more ORGANIZED, and we of course judged that over the next few days"

In other words: vandalism my arse. This was an organized attack. and Clapper is full of shite.
(11) Well, get what the Obama administration did on the way out?
It kicked the clearance of White House personnel over to the CIA.
Picture this: All personnel assigned to the WH, NSC, etc., had to be cleared by BRENNAN and his minions!
Yep, this SOB, I am not kidding: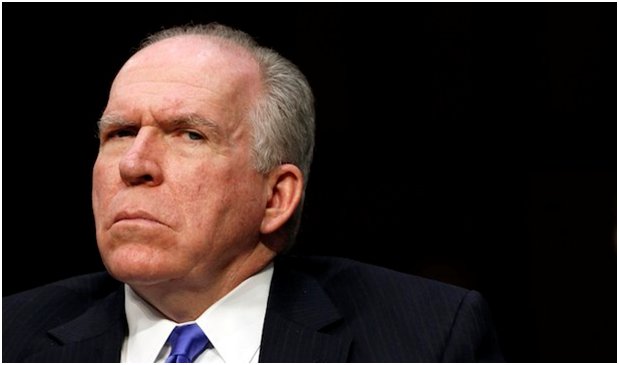 (12) And this sonofabitch had a hardon for Michael T. Flynn going back to the Syria Hearings, if not further.
In fact, the feud started when Flynn as DIA opposed Brennan's policy of (not a joke) arming and supporting Islamists in the Middle East.
(13) A policy Gen. Flynn denounced in The Field of Fight...
amazon.com/Field-Fight-Gl…
(14) A policy I decried in Gander: terrorism, Incompetence and the Rise of Islamic National Socialism.
Gander: Terrorism, Incompetence and the Rise of Islamic National Socialism
A look back at the botched investigations conducted by Canadian and US authorities into the Arrow Air disaster of December 12th, 1985, and the rise of Islamic National Socialism with the complicity…
http://www.saulmontes-bradley.com/product/gander
(15) A policy of Obama and Brennan so well documented there is no hiding it.
In fact, DIA documented it well.
judicialwatch.org/wp-content/upl…
(16) So Robin Townley, the Marine with intelligence and Special Ops background and expert on Africa became Brennan's target by proxy.
Obama's minions in the CIA refused to grant him clearance as a means of getting back on Flynn.
Washington Post: Breaking News, World, US, DC News & Analysis


Breaking news and analysis on politics, business, world national news, entertainment more. In-depth DC, Virginia, Maryland news coverage including traffic, weather, crime, education, restaurant revie…
https://www.washingtonpost.com/opinions/...f7be5ce48a
(17) As this things go, no clearance, no job.
Townley was named on a Monday and was out by Friday.
intelnews.org/tag/robin-town…
(18) Even Politico quoted a source:
"They believe this is a hit job from inside the CIA on Flynn and the people close to him."
To which #ChickenSchiff was quick to reply…"baloney." So we know it's true.
(19) And thus we get to the current WT article:
Elijah Cumming's ranting and raving in a crude effort to smear the Trump administration leads to Obama's time bomb in the CIA to undermine the incoming administration by preventing it to place it's men in office.
(20) Let me rephrase that:
For the first time in American history, an outgoing administration acted purposefully to impede the transfer of power to a new administration.
Let that settle in your brain.
(21) As a consequence, men on impeccable credencials and unimpeachable character like Rob Townley were denied clearances by the same asswipes who were sending weapons to the Mexican Cartels, Hezbollah and ISIS. (Say, Brennan and Clapper.)
(22) Obamanites delaying the implementation of policy, and harming the incoming administration.
So the Dishonorable Congressman Cummings wants an investigation?
Go ahead, make our day.

Please somebody grant him his wish!
(23) Maybe then we can fully expose the treachery of his party and his bosses to the country they are sworn to serve.
This Shennanigan did not hurt Robin Townley.
He went on to a better paying job.
It hurt all of US.
SPG hires three, including Robin Townley


More American Action Network ads — Lewandowski raising money for super PAC to 'drain the swamp'
https://www.politico.com/tipsheets/polit...ley-219319
I WANT to see Brennan explain this … in front of a judge.
Maybe even in front of that idiot Cummings in Congress.
And here ends the story of Morons (Ciummings, Schiff), Deep State (the minions of Brennan and Clapper), and heroes (Flynn, Townley).
FINIS.